Category: Real Estate

PHP Real Estate Agency
-
http://www.netartmedia.net/propertyagency
PHP Real Estate Agencyy is a php script especially designed for property agencies or real estate agents, who would like to create easily their own website with their own real estate listings and information on it. It has a front site showing a search form with different options (allowing to ...
Added on April 19, 2013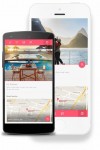 AirFinch - How Its Work on Airbnb Vacation Rental Script
-
http://appkodes.com/airbnb-clone/
How AirFinch online rental model works ?User Profile:Sign up for a user profile or login through social media and be a registered user of AirFinch. Instantly become a host by listing your properties/accommodations for rent.Instantly Book or Reserve Property:With the help of the search box, users can find their preferred ...
Added on September 9, 2016

Real Estate Website
-
http://scriptfirm.com/real-estate-website
Do you want to take your business online? Then you have come to the right place. To explore your business a website is necessary. It is through a website you can increase your credibility and improve business image. One will be able to advertise products or services through a website ...
Added on December 24, 2015

Real Estate Website Script
-
http://www.popularclones.com/products/real-estate-website
Real Estate Website Features:1. Built turnkey realestate business portal within a very less time2. Easily manage your business details3. Single Domain License4. 100% responsive5. Create, modify, Customize & edit listing for sale/rentGet A Free Quote: http://www.popularclones.com/getaquote.html
Added on December 23, 2014

Vacation Rental Website
-
http://gzscripts.com/vacation-rental-website.html
Vacation Rental Website is 100% Open source Vacation Rental System (Real Estat System) developed only with PHP, Javascript, JQuery, MySQL and HTML/CSS.Vacation Rental Website is developed with responsive website design that provides an optimal user experience on mobile phones, tablets and desktops.You have full control of all listings and manage ...
Added on September 15, 2015

EagleScripts Real Estate Script
-
http://www.eaglescripts.com/php-real-estate-script
This php property script has been recently launched by Eagle Technosys with completely function wealthy most innovative features and simple to use customer interface. One can easily personalize, make the structure of the site like never before through visible device known as structure manager. This php based product is a ...
Added on June 28, 2013

Airbnb clone script is an online vacation rental script
-
http://www.abservetech.com/airstar-airbnb-clone/
AirStar - Airbnb clone script is an online vacation rental script. It allows creating your own vacation rental booking portal in few hours. It is coded in PHP Laravel 5.x Framework and by using the open source script of accommodation rental script, you can customize this to other rental business ...
Added on July 15, 2017

adSoftPro Real Estate
-
http://www.adsoftpro.com/real-estate-script.php
Powerful, easy to use and customizable Real Estate Script written in PHP / MySQL. It features Google Maps integration, a RSS Feed enabled, a forgot password feature to reset user passwords, comments and 1-5 star voting system. Free installation and free updates.
Added on August 16, 2014

Interactive Floor Plan
-
http://www.phpjabbers.com/interactive-floor-plan-software/
With the Interactive Floor Plan software you can create an impressive visual presentation of your properties for sale and/or rent, exhibitions, fairs, events, parks or playgrounds. Our floor plan tool will enable you to combine floor plans, map schemas and pictures taken on site and turn them into an attractive ...
Added on September 11, 2015

PHP GZ Hotel Booking scripts
-
http://www.gzscripts.com/php-gz-hotel-booking-script.html
PHP GZ Hotel Booking scripts is powerful software to manage hotel rooms, reservations, rates and etc.Powerful online reservation system with real time room booking functionality optimized for mobile dives devices.Provide easy way to book now from your website. PHP GZ Hotel Booking software enables you to sell your rooms from ...
Added on March 14, 2015

Real Estate Portal
-
http://www.netartmedia.net/realestate
Real Estate Portal allows you to launch powerful and professional looking real estate portals with various features to post properties for sale or rent, search in the database, show featured ads and many others. It offers also the functionality for the real estate agents to create their own websites, featured ...
Added on April 19, 2013

PHP Real Estate Pro script
-
http://phprealestatescript.biz
Eagle Technosys has developed a new and advance real estate software script for your business, just install it start your own business website and earning in just few mins.
Added on April 26, 2014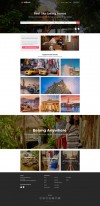 Property rental script - Airbnb clone of Airfinch product
-
http://appkodes.com/airbnb-clone/
A web-based vacation rental software for managing vacation rental websites.Property Rental Script is feature-rich and customizable PHP rental software that allows managing holiday property rentals online.Equipped with an endless list of features identical to Airbnb,you can find different types of properties, room type and others using property rental script.
Added on September 21, 2016
My Realty Pro Script
-
http://www.peoplesinnovation.com/real-estate-php-script.html
Real-Estate-PHP-Script.com's - My Realty Pro (A Real Estate Script written in PHP Scripting Language) provides a complete Real Estate Portal Development Solutions to Real Estate Agencies, Real Estate Agents/Brokers & Professionals. A Real Estate Web Portal is nothing but an online web application which provides a platform for property buyers, ...
Added on September 3, 2013
Vacation Rental Script
-
http://www.i-netsolution.com/downloads/vacational-rental-script/
Vacation Rental Script is 100 % suitable for holiday rental system. It is exclusively developed for vacation property rental portal. From the past few years the travel and vacation business is flying high and is serving as a good revenue business and with our feature enriched script only sky is ...
Added on May 18, 2016