Visit Publisher Site
ApexKB





(0 Reviews)
---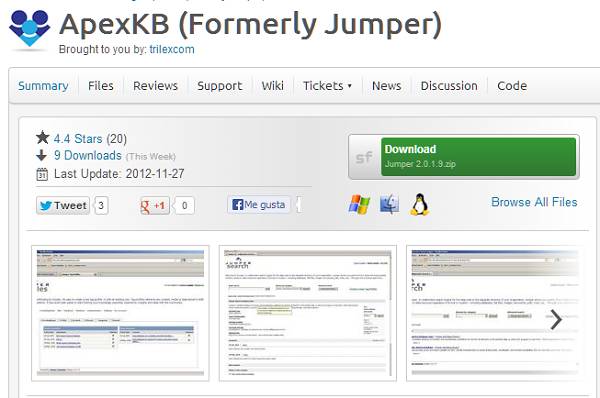 ApexKB is free collaborative search engine script that is powered by social bookmarking. It uses peer and social-networking principles to tag and link distributed content, media, or data to make valuable information more easily discoverable.
Its main features are:
collaborative search engine
collaborative search
enterprise search
search engine
knowledge management
knowledge tagging
enterprise bookmarking
search content, media, data, people, projects, etc
personalized search
specialized search
bookmarking engine
social bookmarking
universal search
community of practice
Listed in
Delicious Clone
category
Featured Listing
---

WebSiteAdmin
-
http://www.websiteadmin.biz
WebSiteAdmin is a content management system written in PHP and using a MySQL database. It can be used to create and maintain websites – manage their structure (add or remove pages), edit the content with WYSIWYG editor, create custom forms like contact forms and many others.The product comes also with ...
Added on April 19, 2013