Visit Publisher Site
MLM Central - Network Marketing Software





(0 Reviews)
---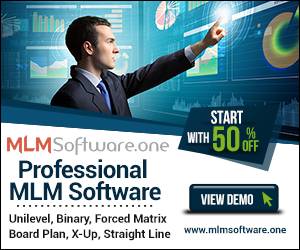 Best MLM Software available today, full loaded features, multiple pay plans, Forced Matrix, Unilevel, Matrix Cycler/Board Plan, Binary, X-up, custom pay plan on request.
Plugin based system to extend core functionality with a lot of plugins available for you to choose, shopping cart with replicated stores, e-learning / training / course videos, revenue sharing, payment processors and several Advertising options.
Publisher:
Jose Freyre
Listed in
Multi-Level Marketing
category
Featured Listing
---

Multi User Video Blog Portal
-
http://video.blogsitepro.com
With this script you can create a multi user video blog portal - the users can create their blogs, upload video files and make video blog posts.It offers different features to the users to create and maintain their own video blogs, like for example - make video posts, put them ...
Added on June 29, 2013