Visit Publisher Site
MLM Central - Network Marketing Software





(0 Reviews)
---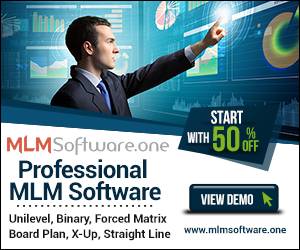 Best MLM Software available today, full loaded features, multiple pay plans, Forced Matrix, Unilevel, Matrix Cycler/Board Plan, Binary, X-up, custom pay plan on request.
Plugin based system to extend core functionality with a lot of plugins available for you to choose, shopping cart with replicated stores, e-learning / training / course videos, revenue sharing, payment processors and several Advertising options.
Publisher:
Jose Freyre
Listed in
Multi-Level Marketing
category
Featured Listing
---

WSCreator
-
http://www.wscreator.com
WebSite Creator is a script for online websites creation and management. It allows the users to register and create automatically their websites. Its functionality allows the users to manage easily their websites - they can add new pages with simple drag-and-drop mouse movements, edit the content of the pages with ...
Added on April 19, 2013